BLUE CHAIN II Kimono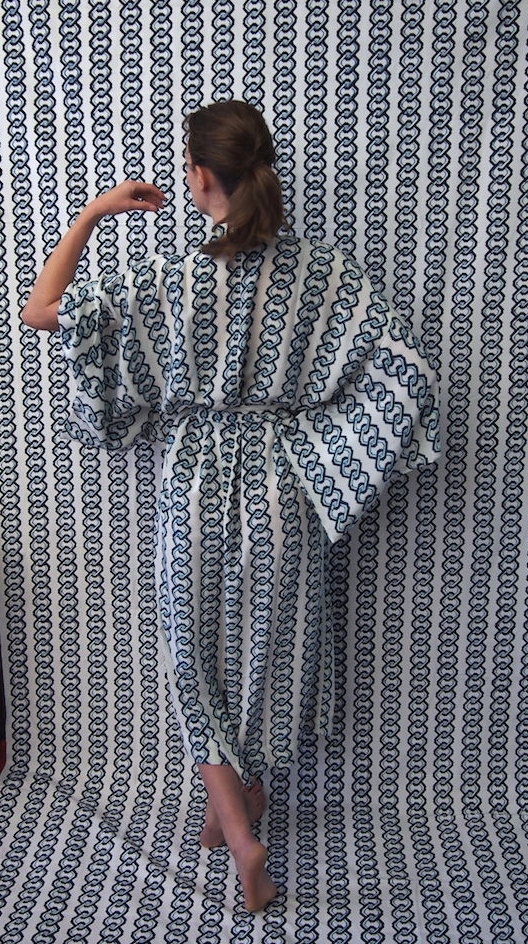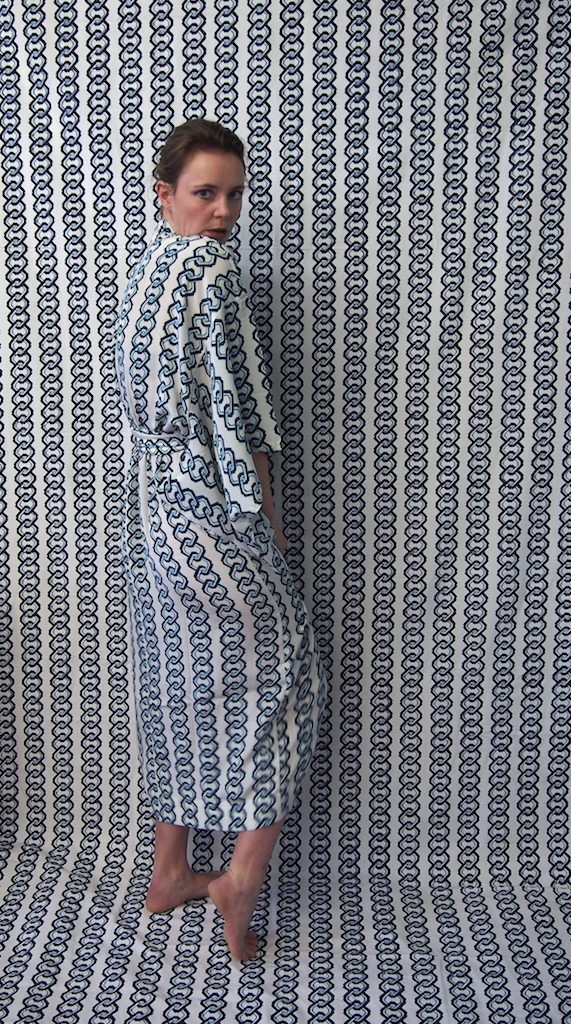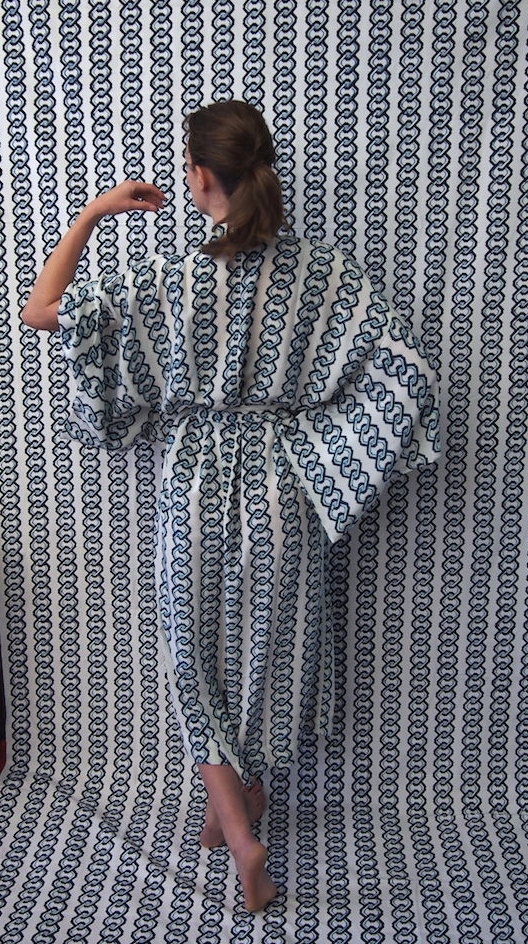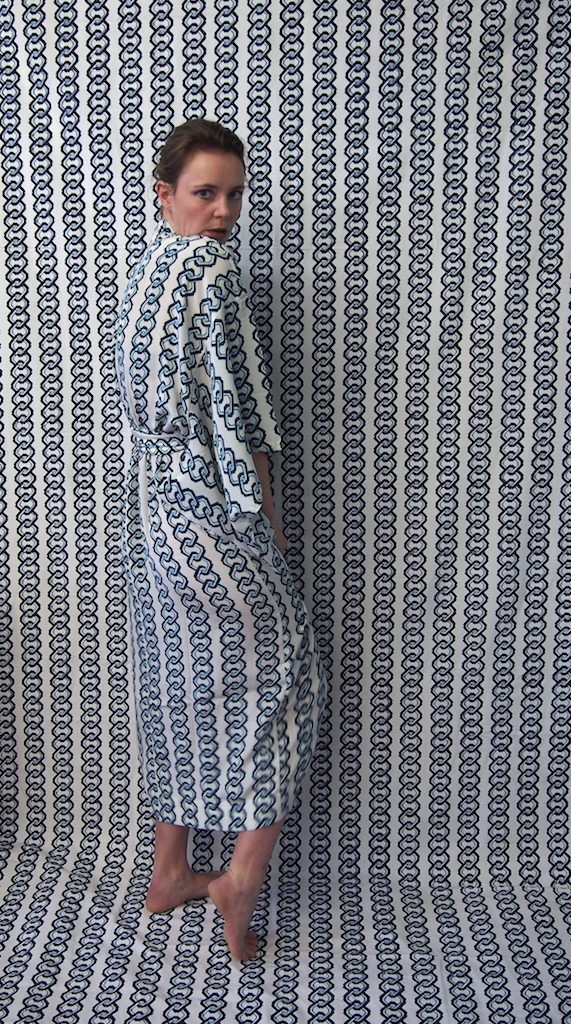 BLUE CHAIN II Kimono
Our best-selling original BLACK DOMINO + BLUE CHAIN prints are back in new versions of the classics.

BLUE CHAIN full-length kimonos.
Blockprinted in turquoise and navy on natural color silk crepe.
Multisex.
Kimonos follow traditional yukata lines and are a generous fit to wrap around you. Ones size fits most. Hand-stitched hems.
Kimono is 132cm/52" long from shoulder.
Tie belt included.
Dry clean only.
Block printed and hand finished in Gujarat, India.
Marks of the maker and small flaws are part of the craft.
Ships giftboxed.