Antique Ottoman Afyon Black Velvet Cepken Bolero with Baby Blue Embroidery / size 36-38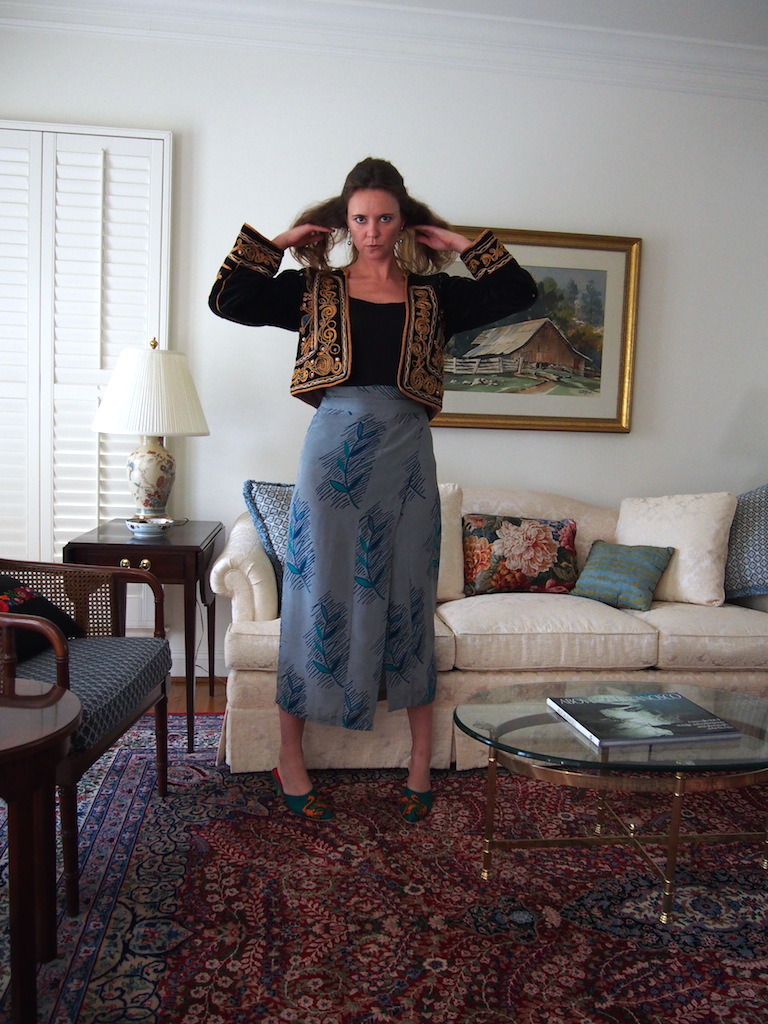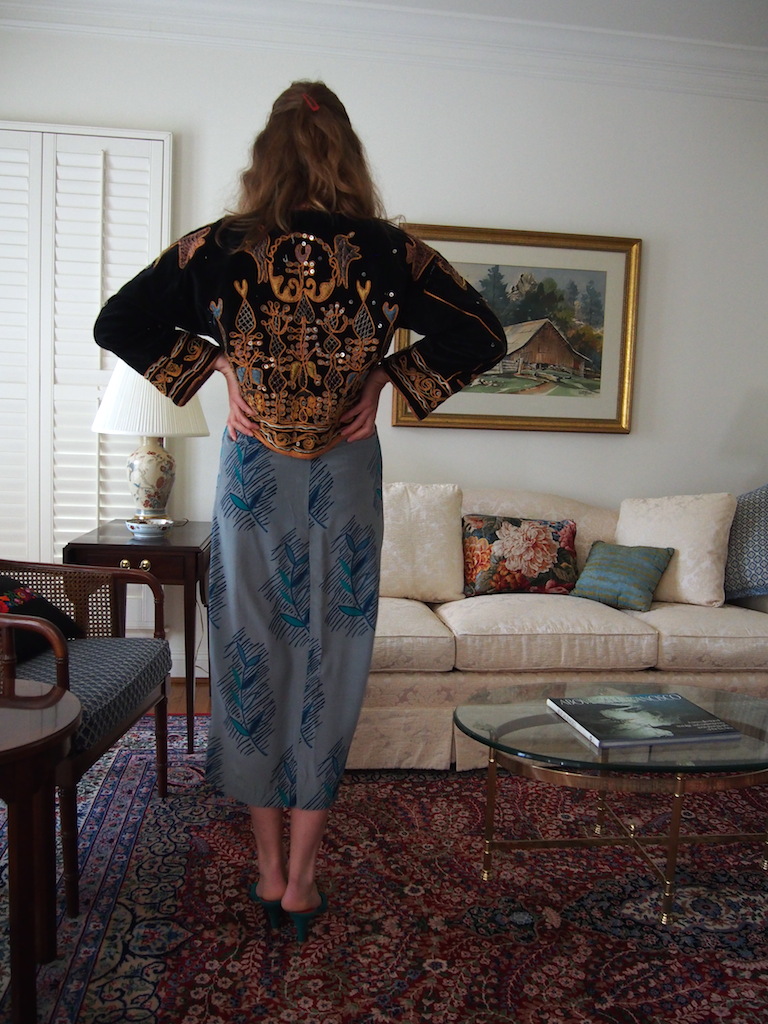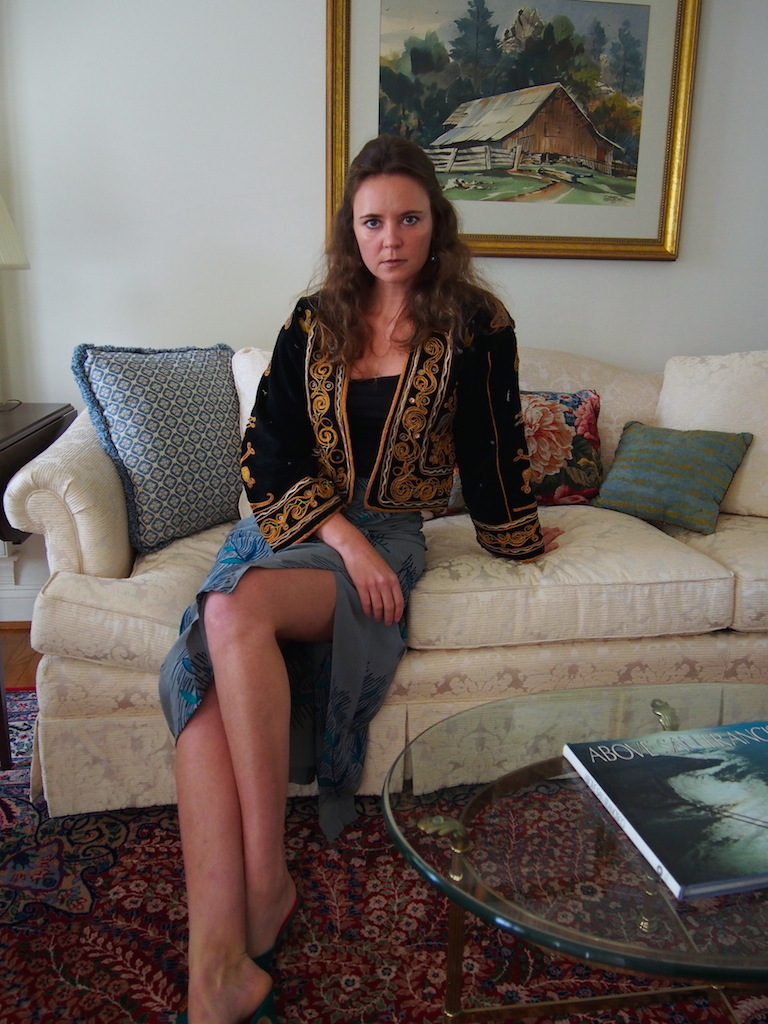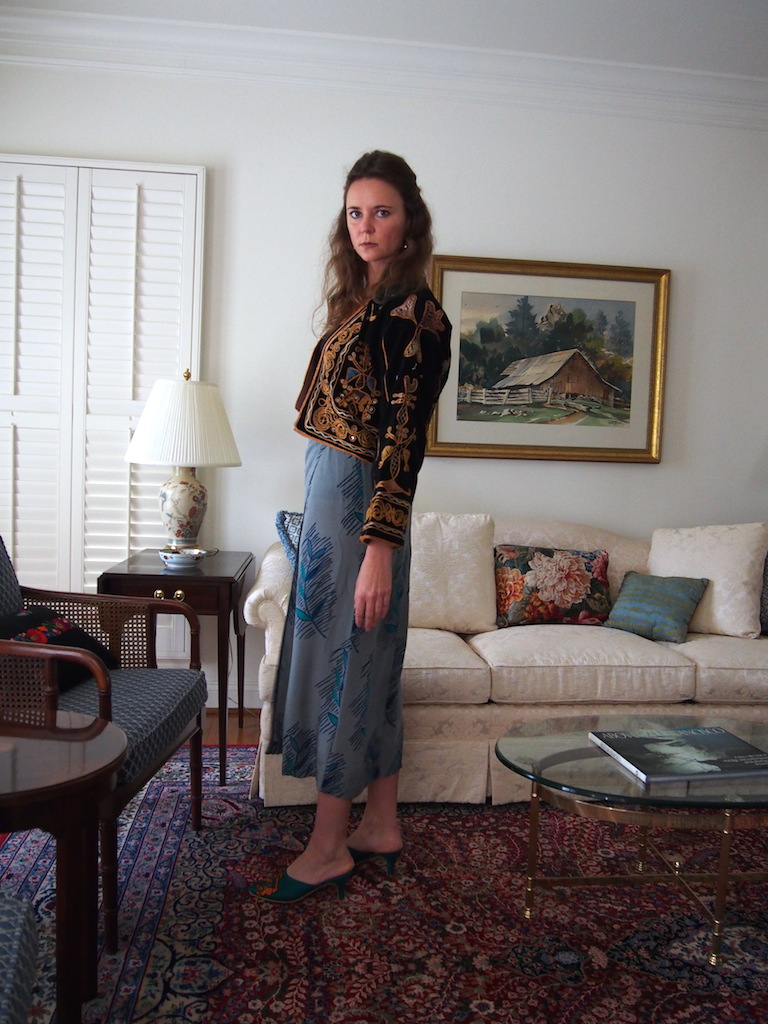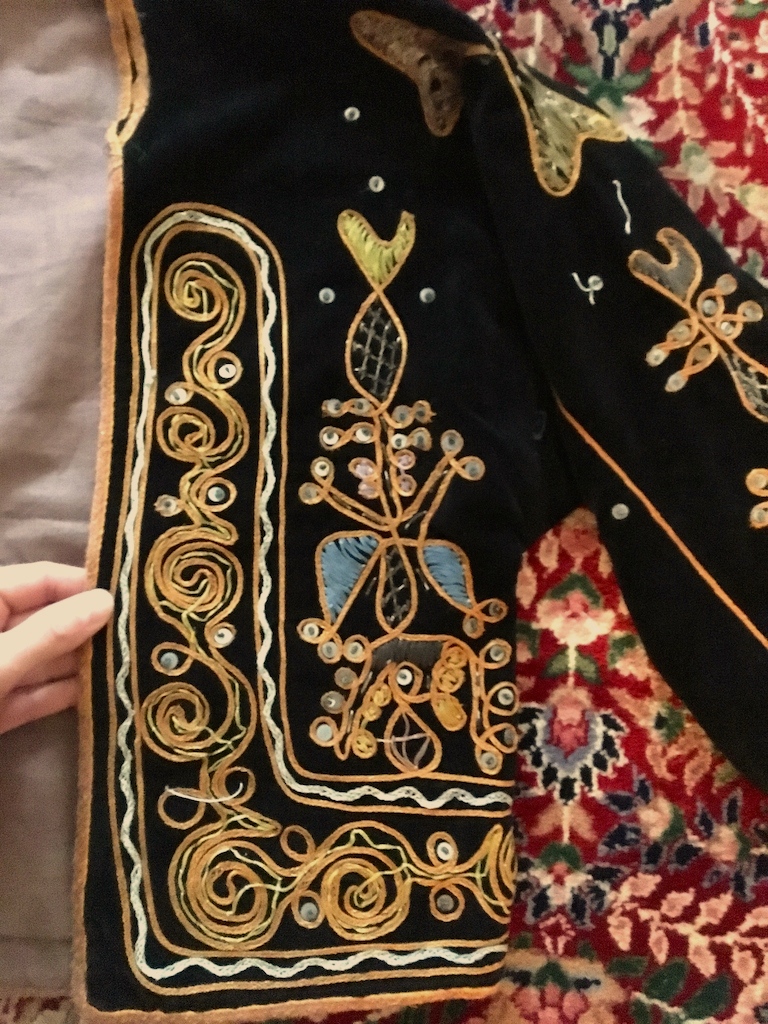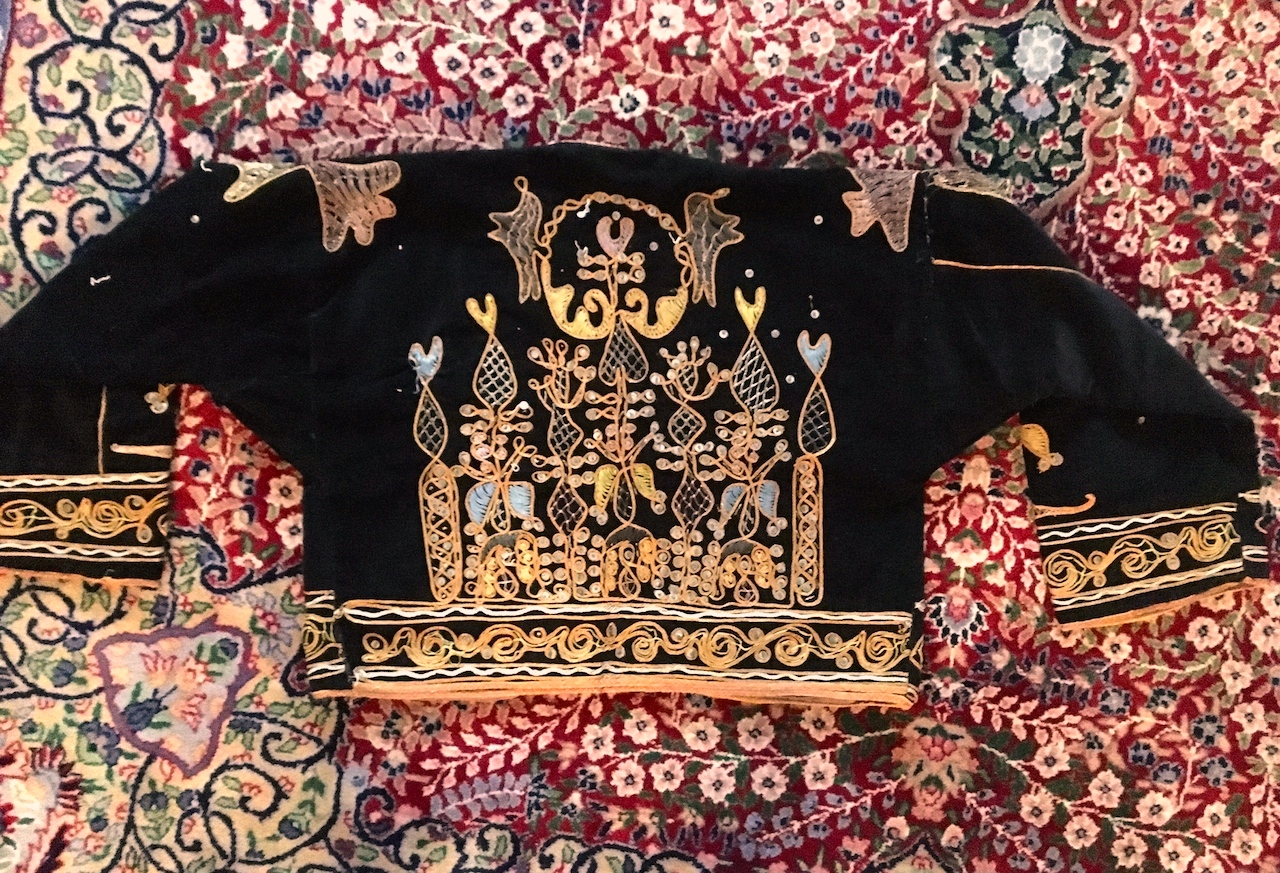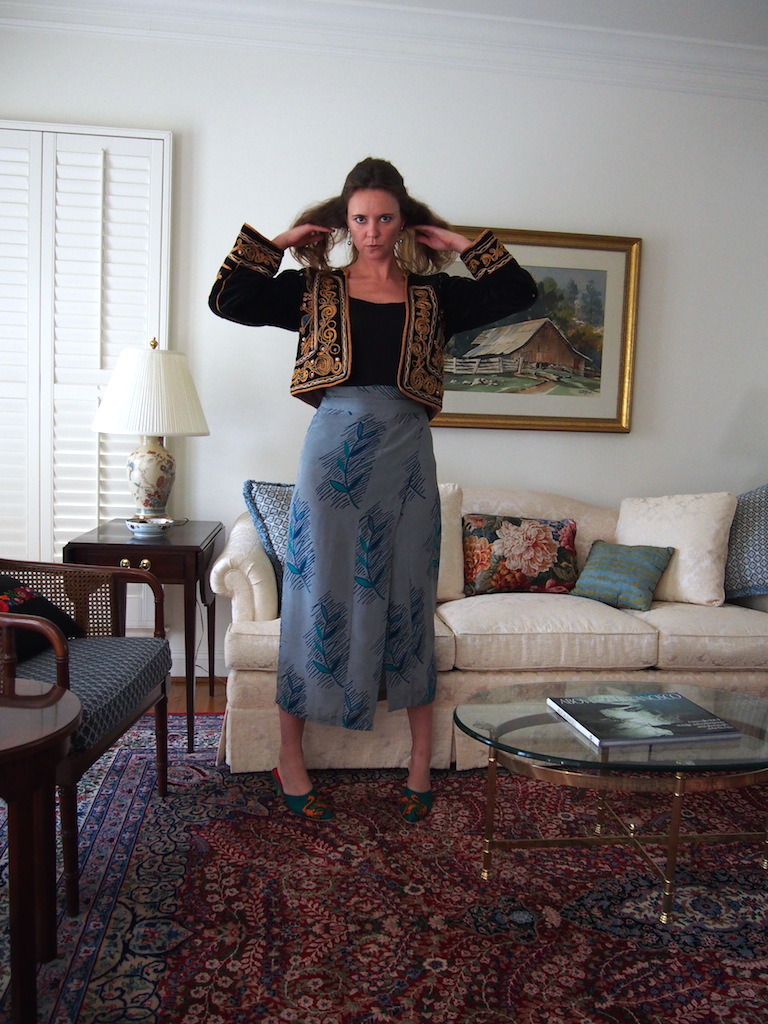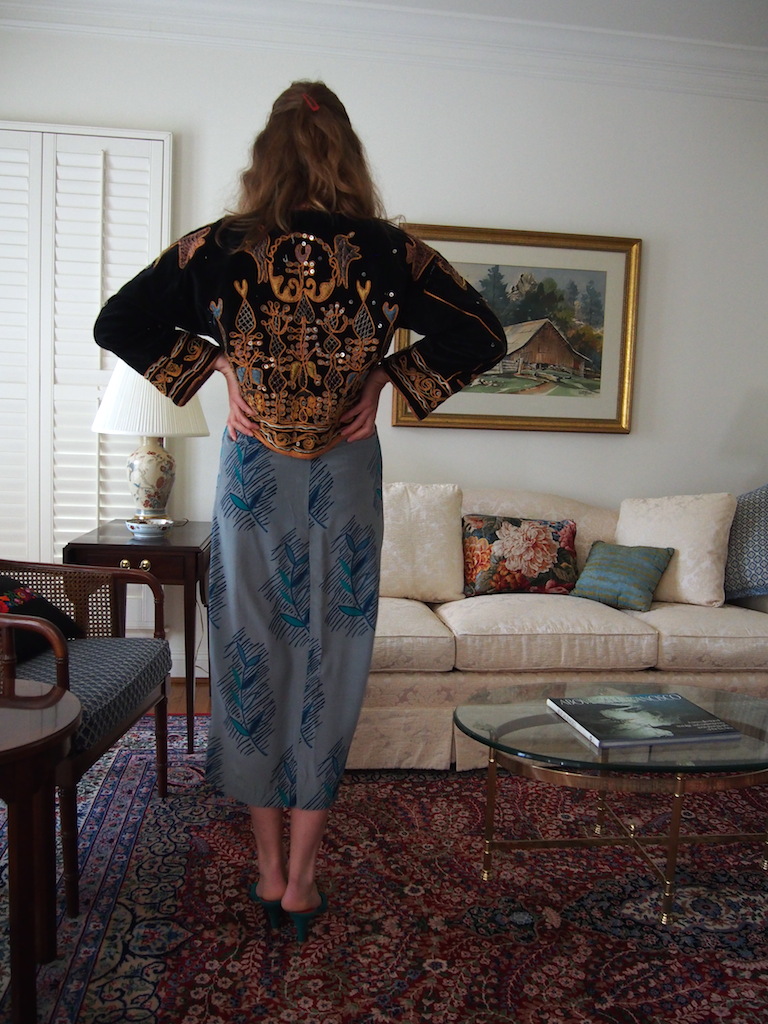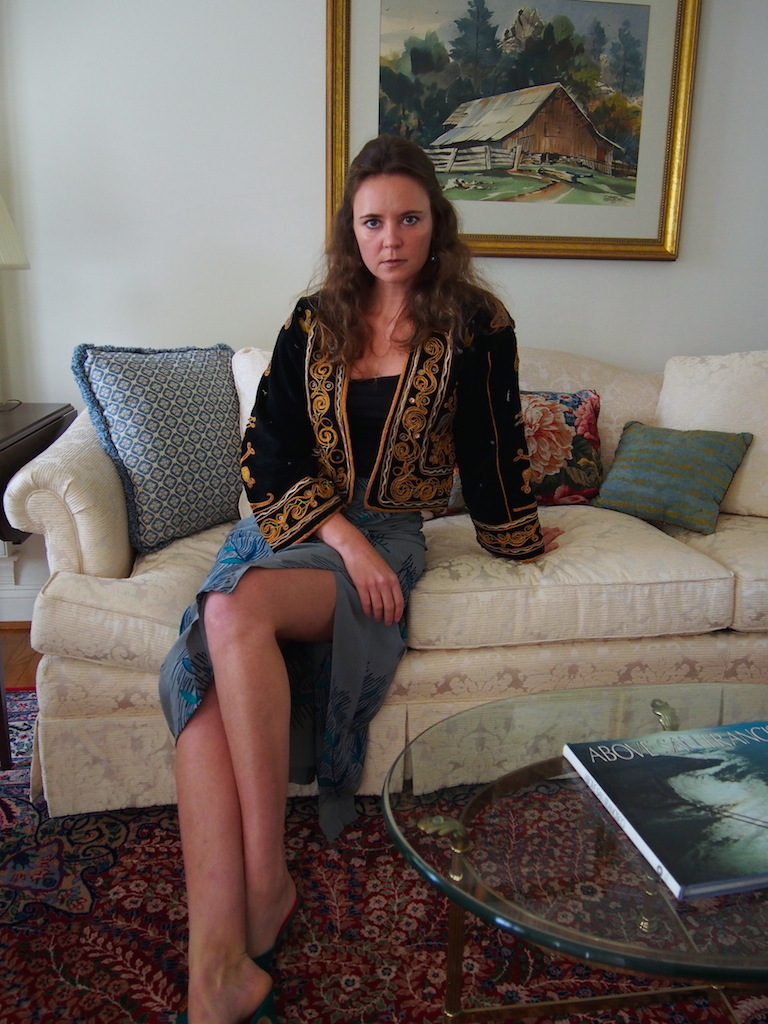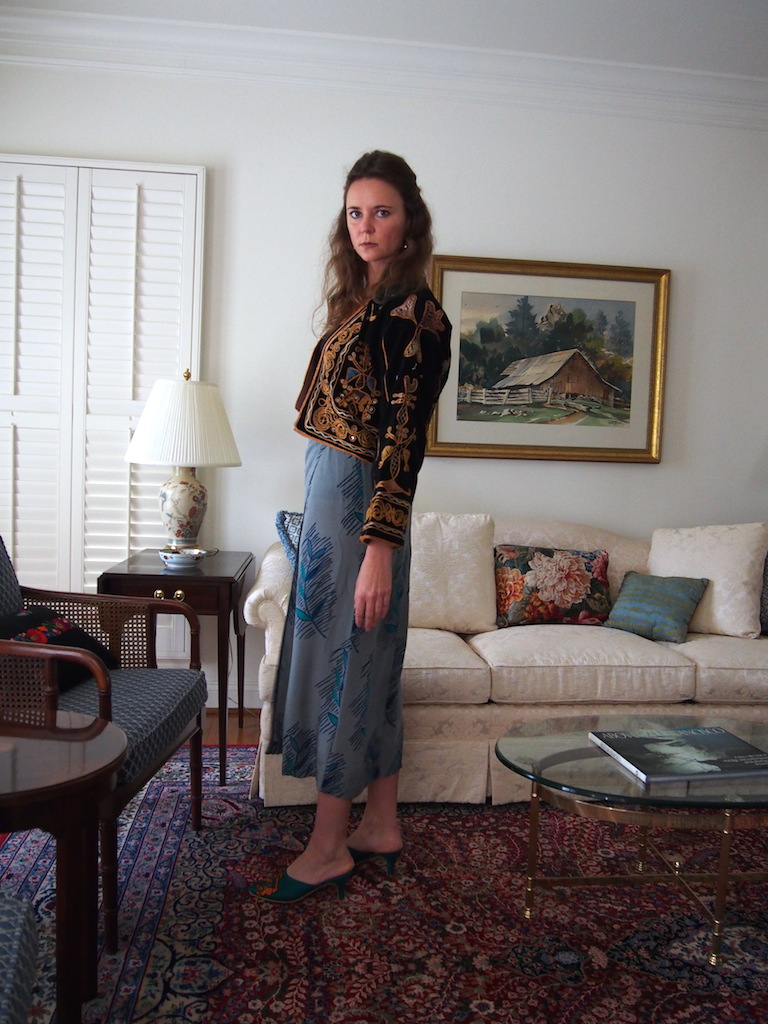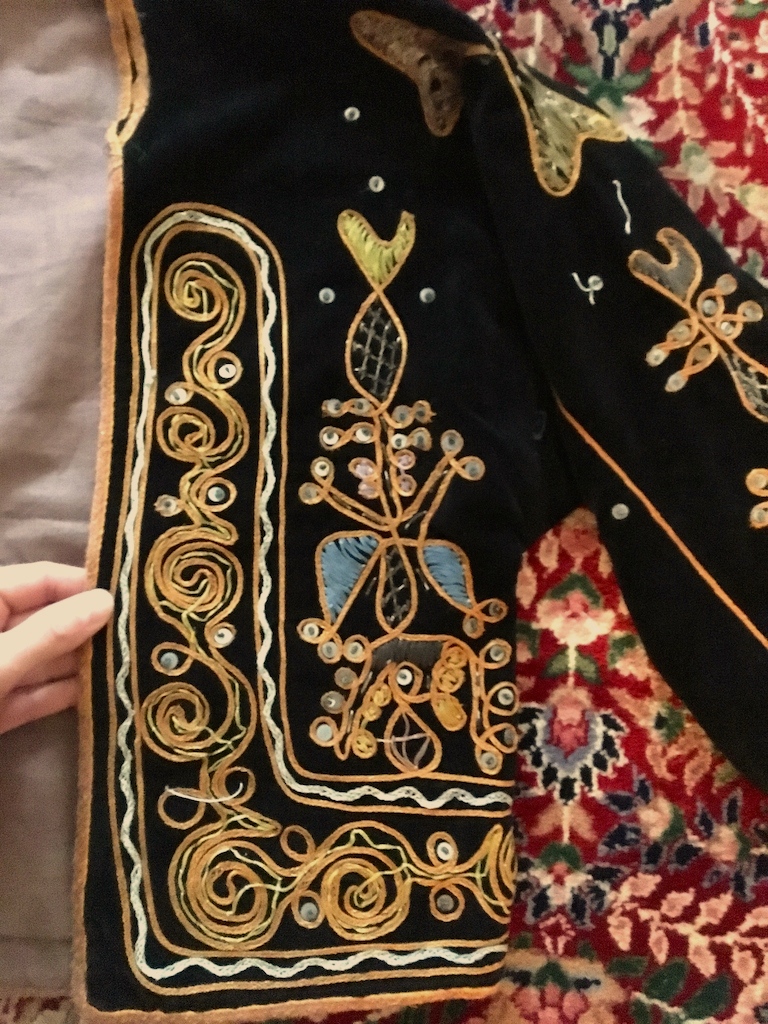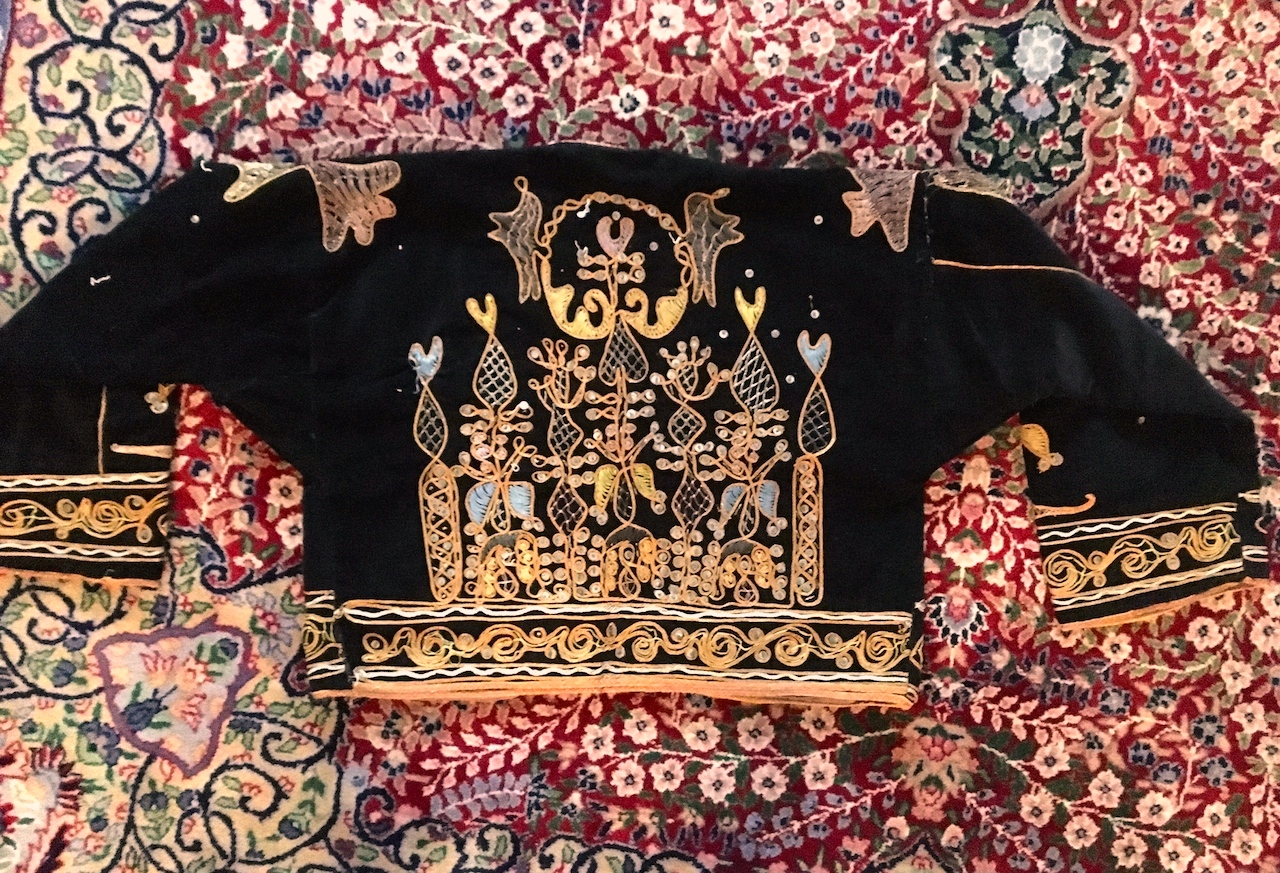 Antique Ottoman Afyon Black Velvet Cepken Bolero with Baby Blue Embroidery / size 36-38
Beautiful and wearable antique Ottoman black velvet cepken (jehp-ken) bolero jacket.
Mixed-technique embroidery in a design typical of Central Anatolia's Konya/Afyon. I have several similar pieces avaiable.
This piece has birds, florals, and minarets in couched braiding and other embroidery in orange/gold and pastel colors including a rich baby blue.
Lined in pale tan cotton. Cepken is in excellent condition commensurate with age.
Size: approximately 36-38 / small-medium

Age: approximately 80-100 years

Provenance: Ottoman Turkey

Care: Specialty clean only
For more information, please email info@clarelouisefrost.com.