Antique Hand Quilted Green Satin Ottoman Lady's Jacket / size M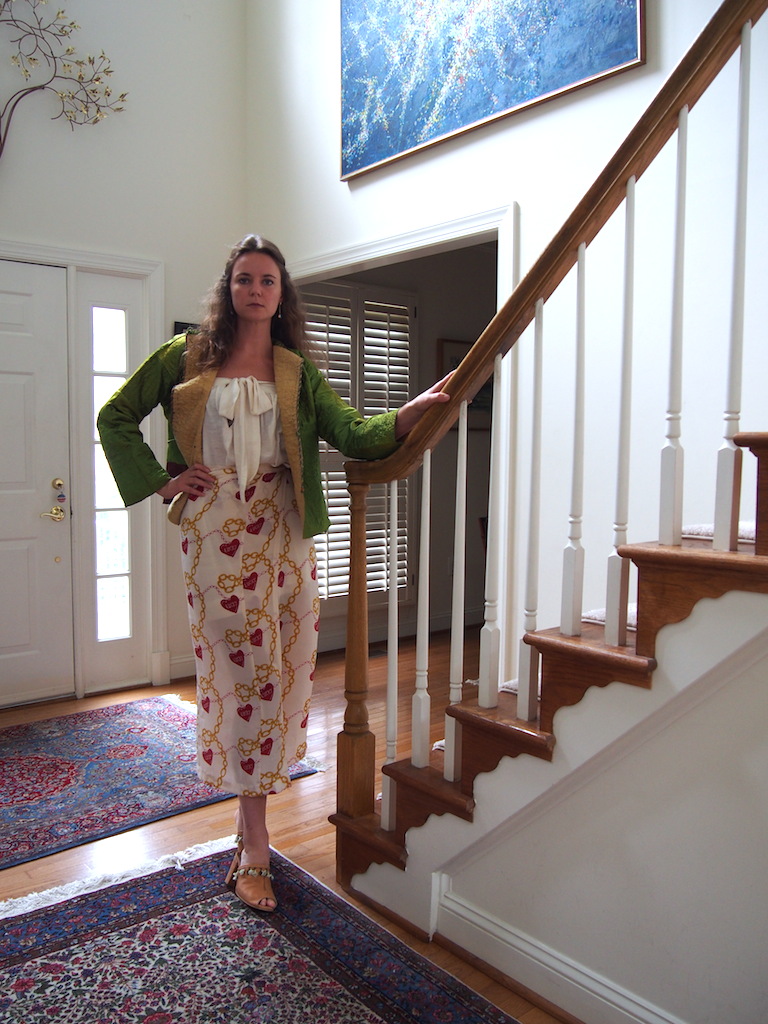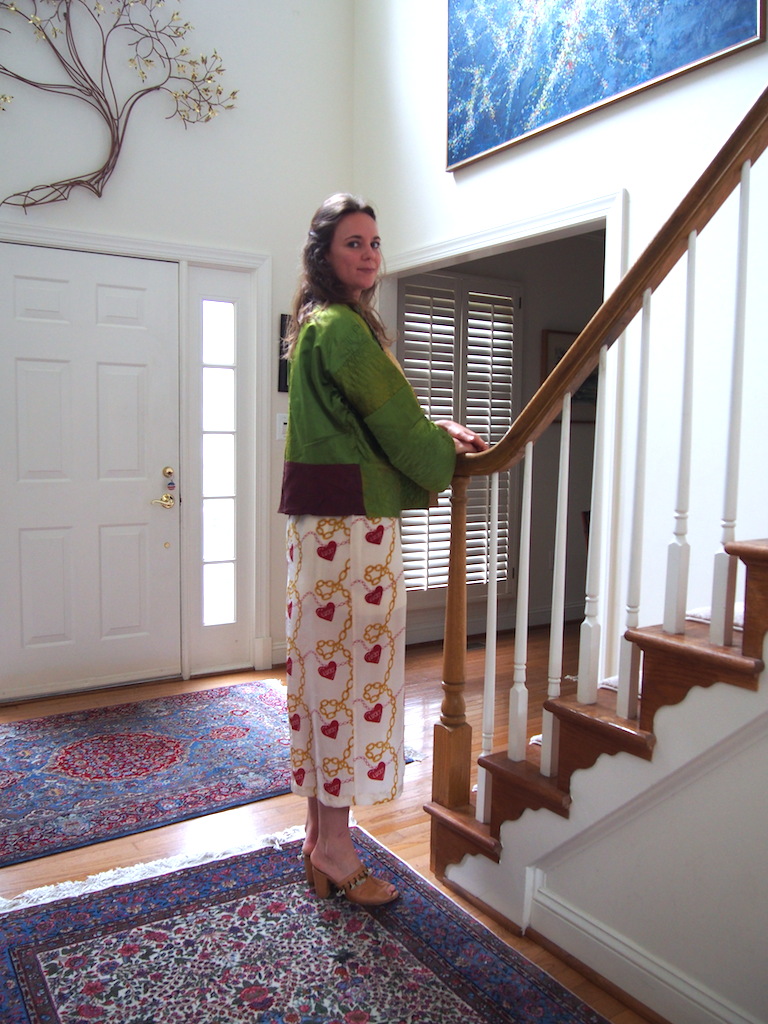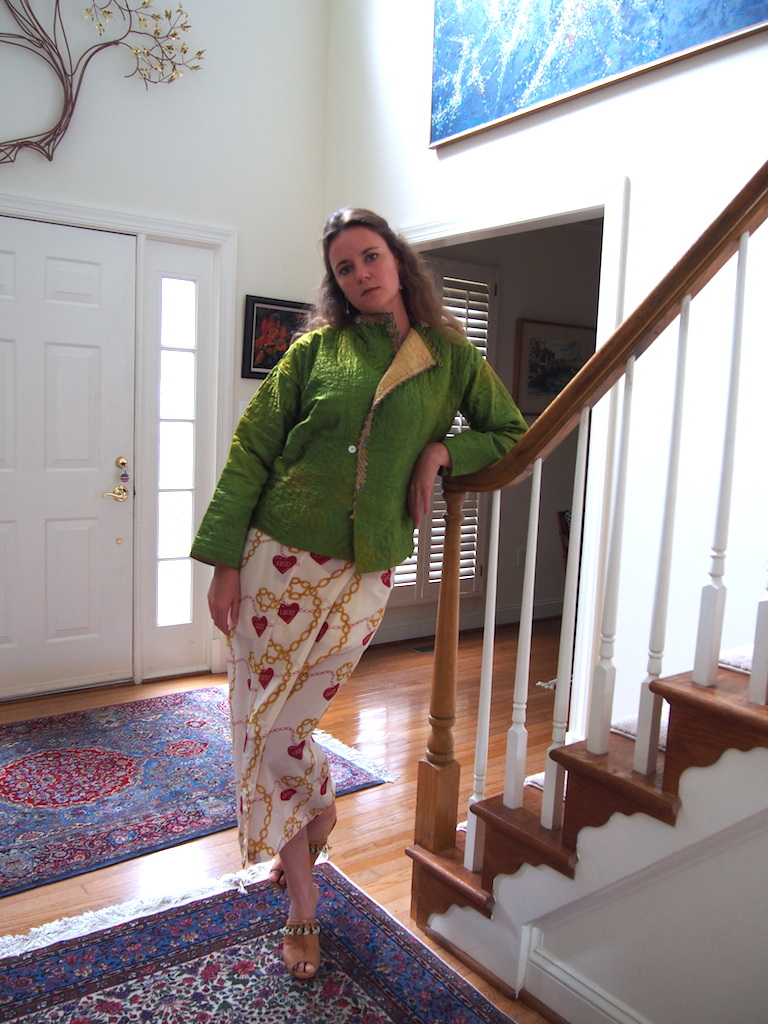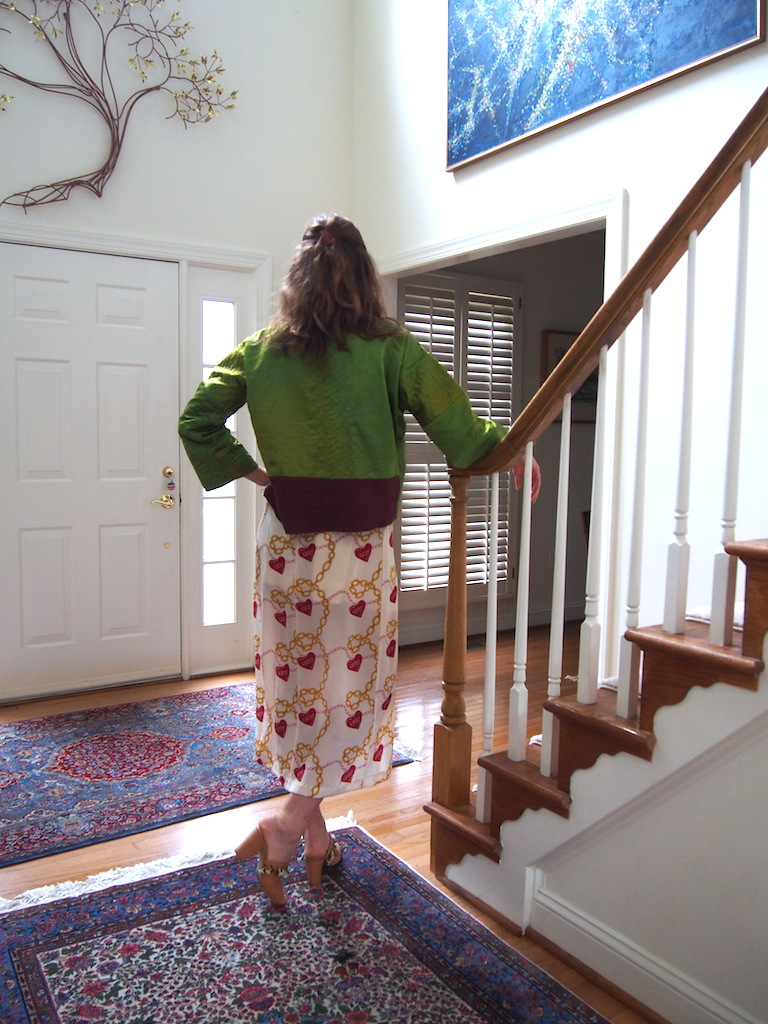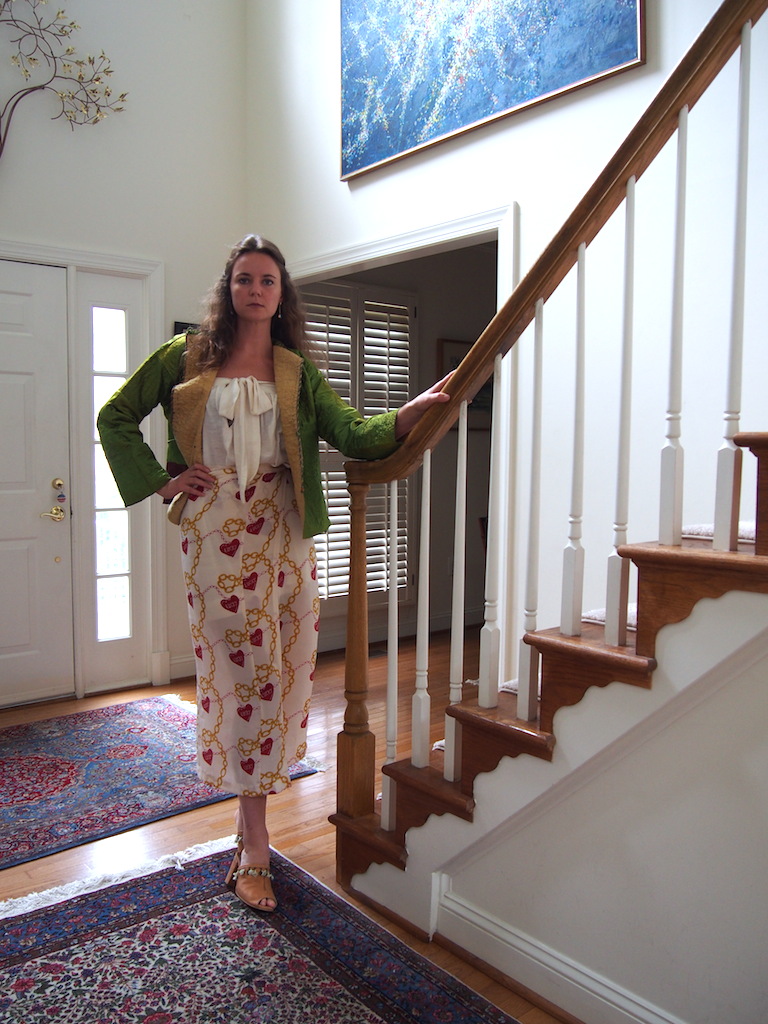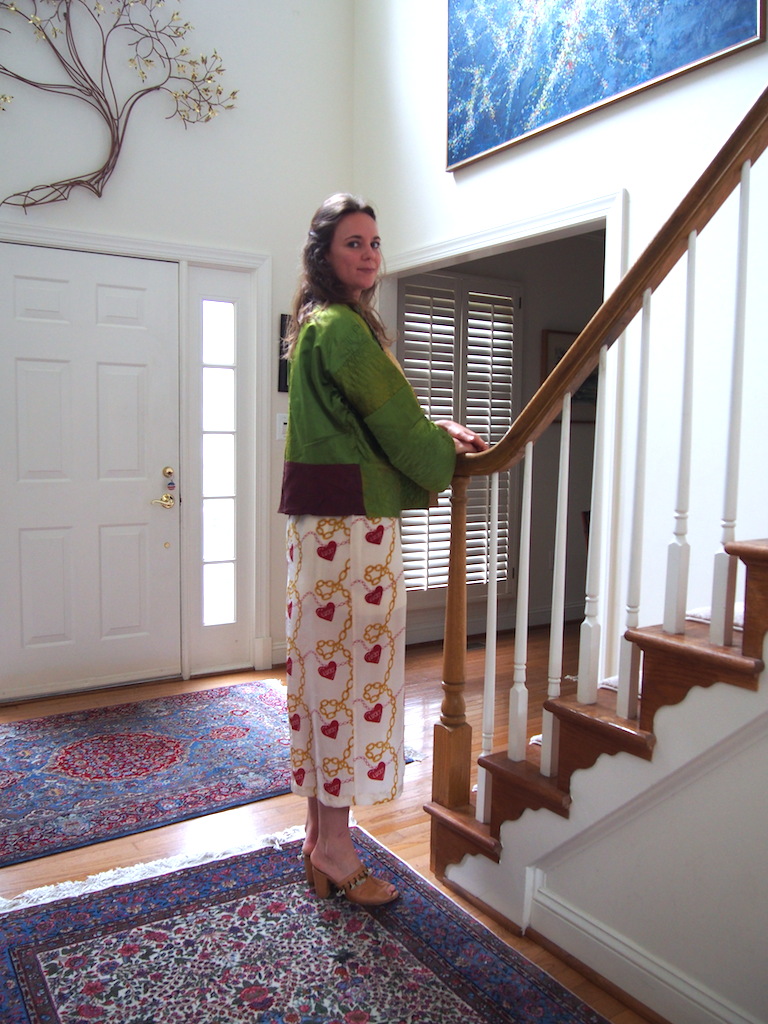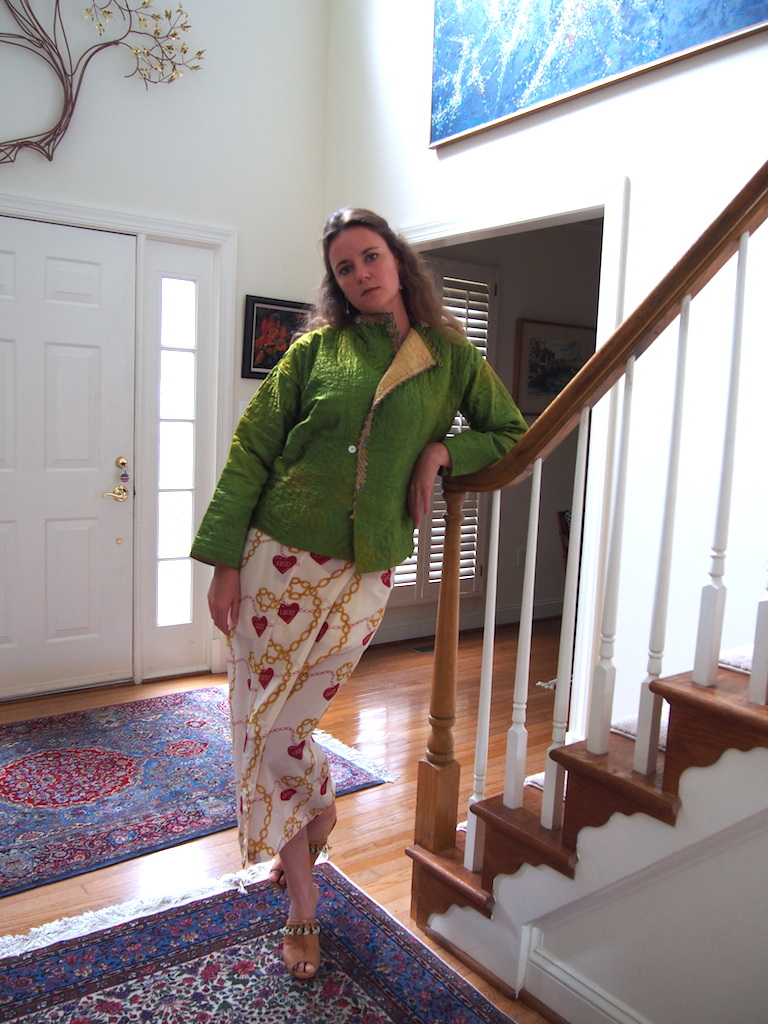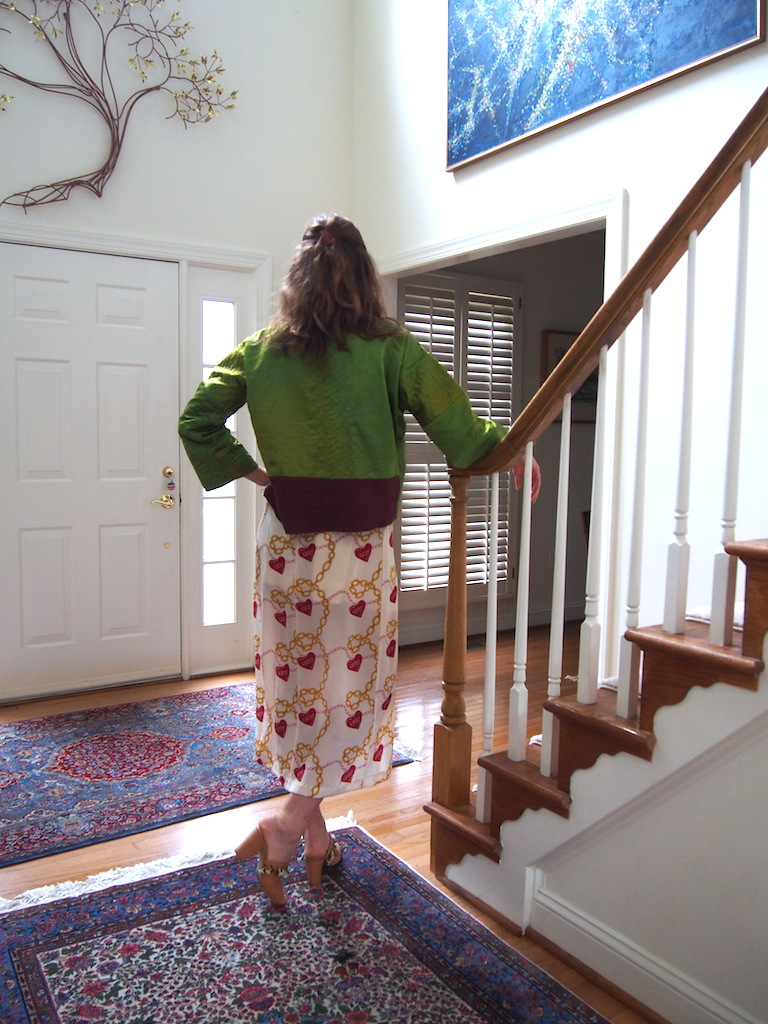 Antique Hand Quilted Green Satin Ottoman Lady's Jacket / size M
Rara avis.
A rare and beautiful handmade and homemade (not made for the commercial market) Ottoman silk jacket. No novice attempt, this boxy, comfortable fit jacket was made by an expert seamstress, with hand-quilting in geometric patterns and a pastel pink + blue silk trim down the front and around the collar. Strange, artistic, individualistic, this is a true one-of-a-kind piece.
Made to be worn with a belt or sash, the back has a burgundy woven silk panel at the bottom.
Button closures. Lined in cotton plainweave that deliciously shows the stitching work.
In in excellent condition commensurate with age.
Shown with Lucky blockprinted silk sarong and Safi handwoven top.
Shop silk sarongs >>
Shop Safi top >>
Size: approximately 38-40 / medium

Age: approximately 100 years

Provenance: Ottoman Turkey- Central Anatolia

Care: Specialty clean only
For more information, please email info@clarelouisefrost.com.