BARBAROS
Four-tile panel
Each tile: 20 x 20cm // 7.87 x 7.87in approx
Depth: 0.75cm // 0.3in approx
Made to order in Turkey.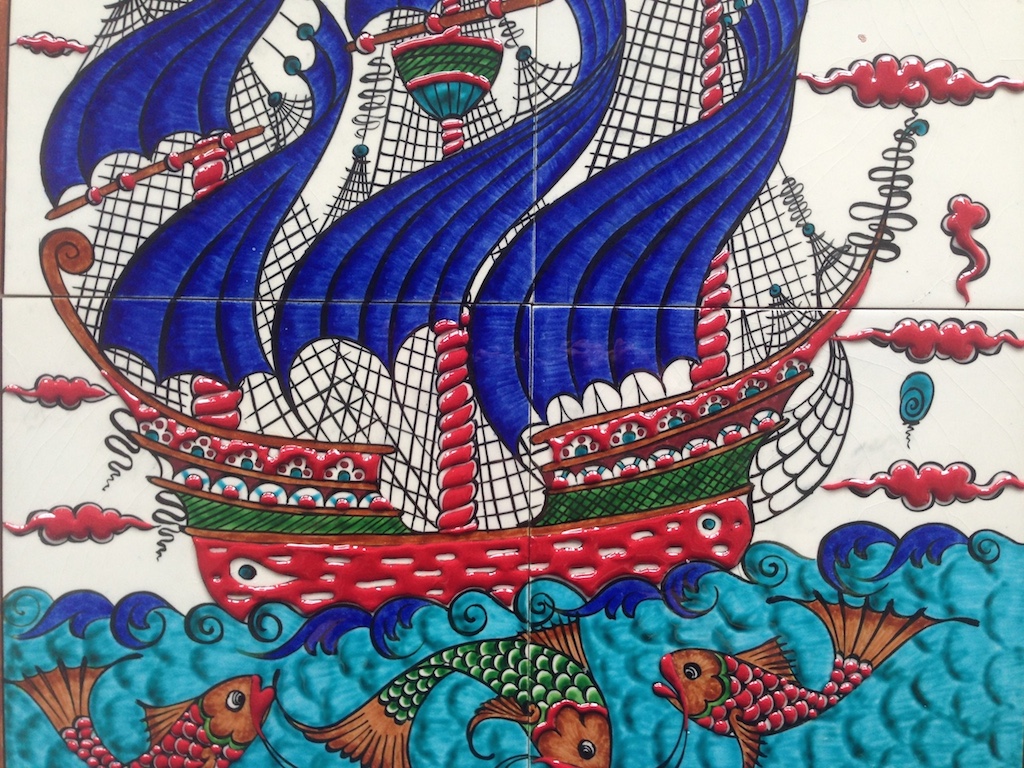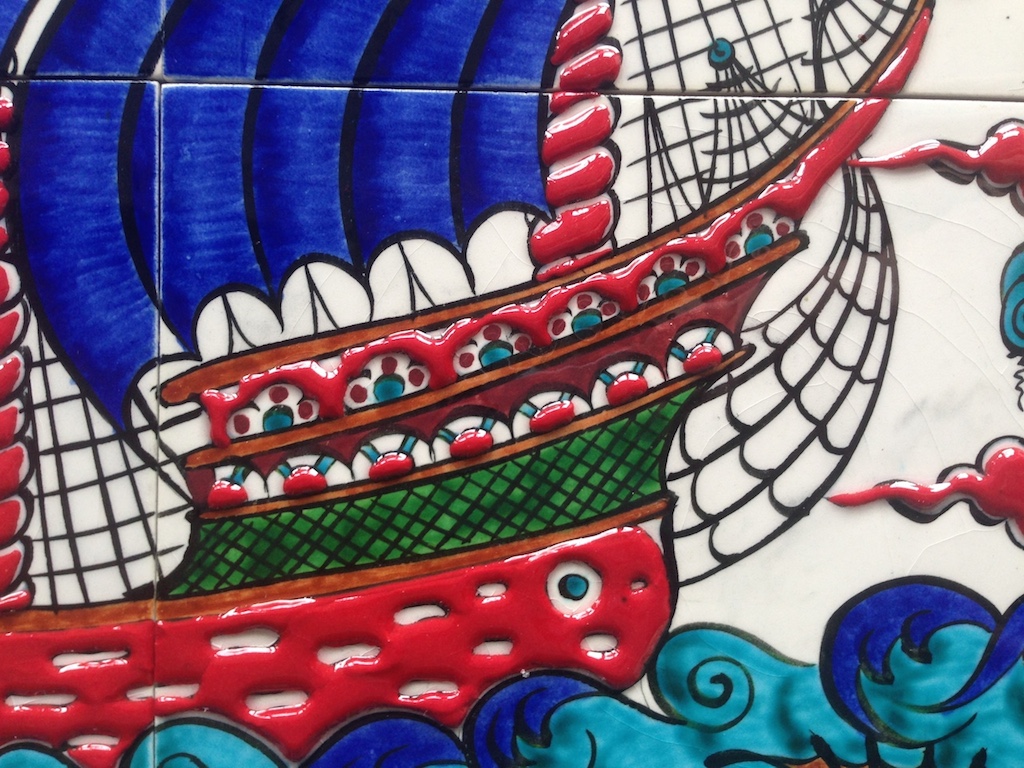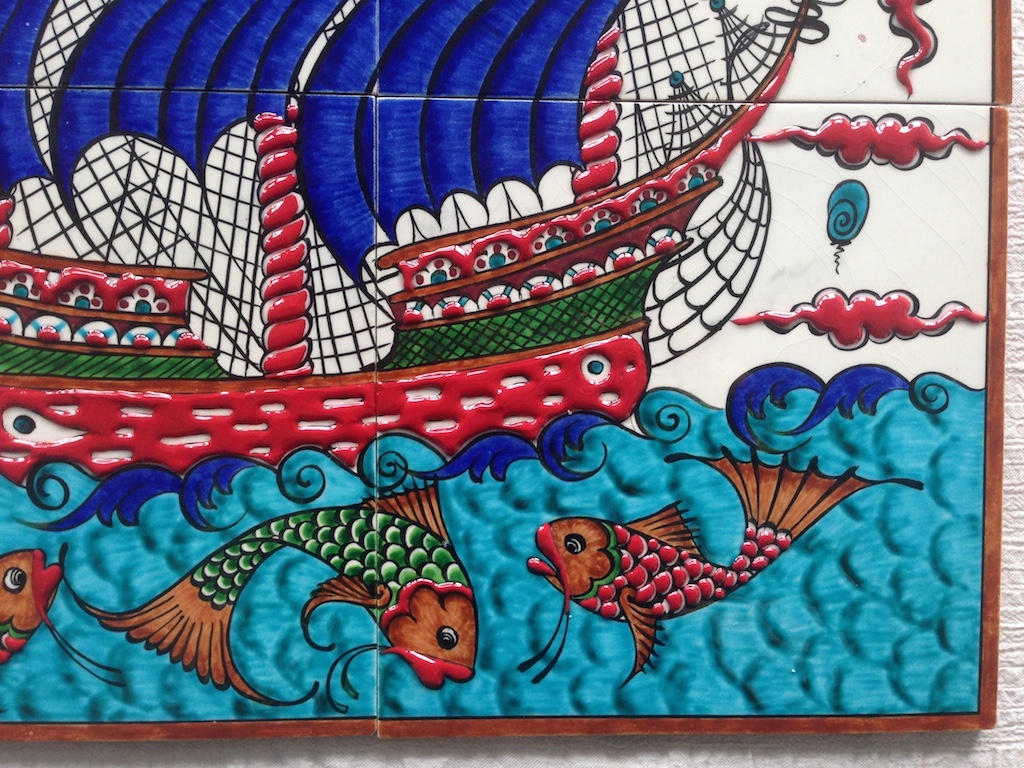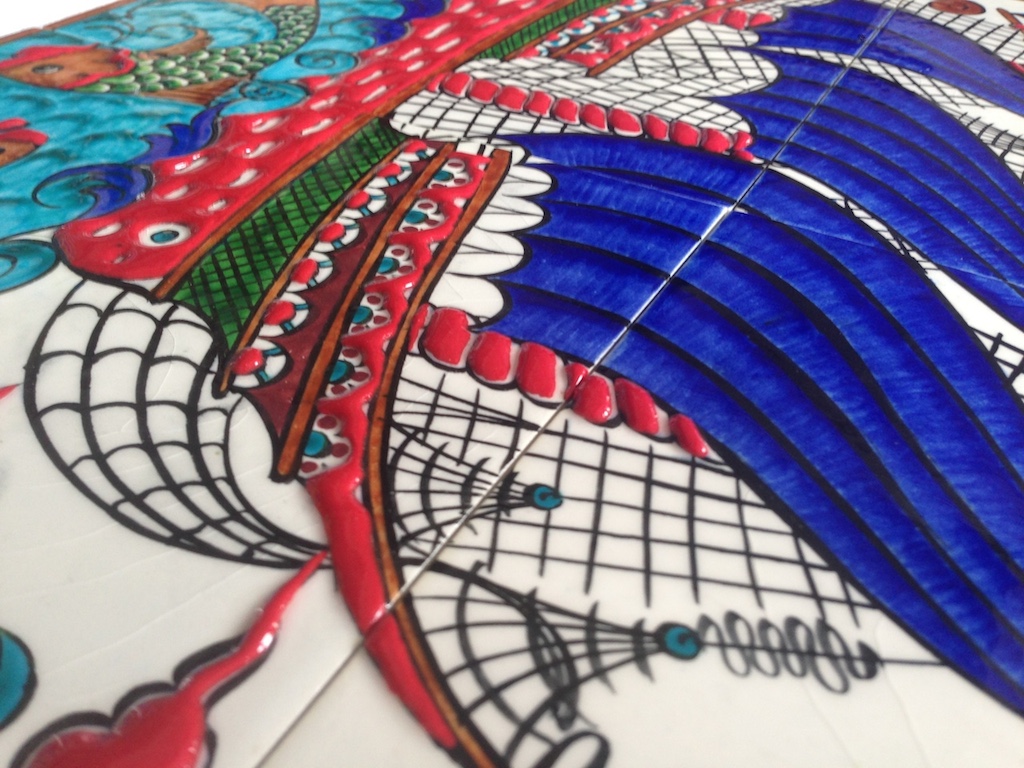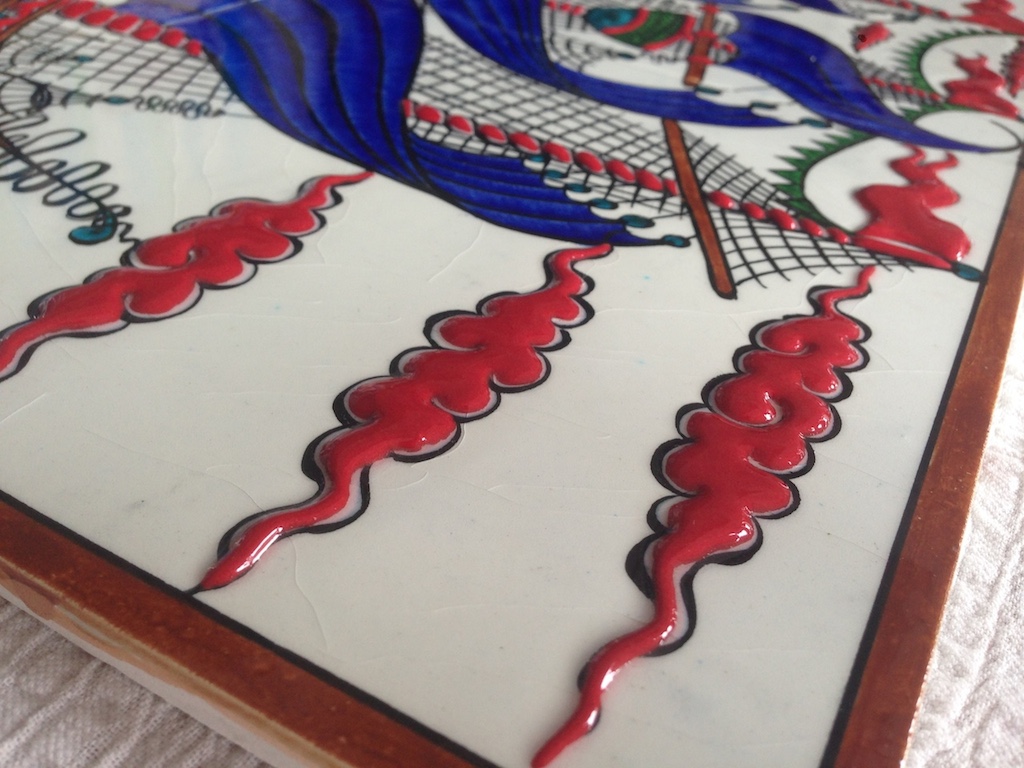 BARBAROS panel
The Ottomans were excellent seaman, their ships and captains known all over the Mediterranean Sea. Our powerful, raised-texture Barbaros four-tile panel is named after the most famous Ottoman captain. An homage to Ottoman naval prowess, Barbaros depicts a kalyon - galleon - at full sail on the open seas with oversize fish frolicking below the waves.
Iznik tiles are for wall and accent use. Can be used in wet areas like bathrooms and kitchens. Not for use as flooring. Small cracks in the glaze are hallmarks of the process and not flaws.
Each tile: 20 x 20 cm // 7.87 in x 7.87 in approx
Depth: 0.75cm // 0.3 in approx
Handmade to order in Turkey.
Please fill out this form to REQUEST QUOTE >>